Badger Badger Leon Bushwacker shirt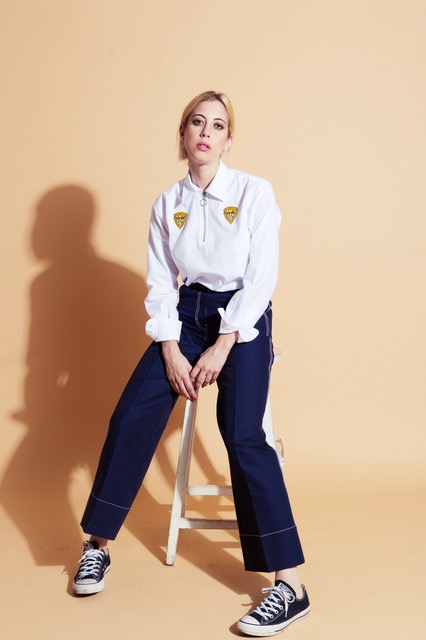 Badger Badger Leon Bushwacker shirt
This shirt will attract all the animal lovers and lionesses around town. Leon is embroidered on the left and right breast of this half-zip shirt, which is composed of organic oxford cotton. It is a silly shirt that is guaranteed to make people stop and stare, but its classic cut makes it a staple for anyone's wardrobe. As always the care label on all of our shirts is signed by one of the many individuals who have been part of making our shirts.
Collection Story :
Leon's life in Stuffville is boring and everyday is made up of driving his taxi and shopping the sale rales for more and more clothes. This all changes when he falls through the tundra and ends up at Jimbo Corbett's Bamboo Lodge. To learn more about what Leon learns from Jimbo visit our Discover page.
We make unisex shirts because we know the same cut looks banging on both men and women, plus there's the added bonus that you can share them with each other. For us, designing with both men and women in mind means fewer sizes and therefore less waste from leftover stock.
Rabanne is 6ft 1" and wears a large / Saskia is 5ft 7" and wears a small